II第九组问题回答区
来自joyousreading
第九周阅读训练(2018.06.05~2018.06.10)
[
编辑
]
阅读训练一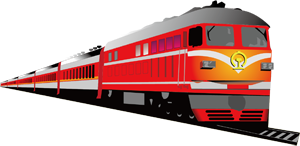 There are all kinds of trains in the world. There are trains to carry people, trains to carry animals and trains to carry things. There are fast trains and slow trains. Some trains go under the ground and some trains go through hills. In big cities, the streets are usually very busy. So you can find trains under the ground and trains on a rail above the streets. They carry people in and out of the city. Can a train run over water? Yes, it can. There are many bridges over the river. The trains can easily run over the water. But it is not easy to build bridges. Many children have model trains. With the model trains they can build their own rails enjoy the wonderful world of trains.
问题区:

(一)根据短文内容选择合适的答案
( C )1. There are ___________ kinds of trains in the world.
A. a few B. some C. many
( A )2. Usually people like taking_____.
A. fast trains B. slow trains C. trains to carry people
( C )3. In_____cities,the streets are usually busy.
A. tiny B. middle C. large
( A )4. The underground trains carry people_____.
A. in and out of big cities B. in and out of countries C. run over water
( B )5.Many children can enjoy the wonderful world of trains because they_____.
A. have real trains B. have model trains C. often take trains
(二)根据要求,写一段短文

6.Introduce a trip to your class.要求不少于7句话,60个单词。
答:I have a trip recetly. It's to one of the most beautiful parks in the world.Of cause there are a lot nice flowers and trees like other parks.But there is another important thing,that is,there are many interesting and different birds that other parks don't have.The whole morning I spent in there I was very happy.I hope I have another trip during my free time.What a nicely day!

点评:
1.中心明确,内容丰富,逻辑清晰,但注意拼写
2.采用了简单的衔接手法,行文流畅;正确句子比例很高;词汇表达较丰富准确。
阅读训练二

Jack had some holidays. He wanted to go to the quiet place by train. He put on his best clothes and took a small bag. He got on the train. The train began to leave. Jack put his head out of the window. The wind blew his hat away. He felt anxious(焦急的).He quickly took his small bag and threw(扔)It out of the window. He said ," there's my name and address(地址)on my bag. Someone will find my hat and bag. And he will send me the bag and the hat."
问题区:

(一)判断下列句子是否符合短文内容,符合的用"T"表示,不符合的用"F"
( T )1.Jack took the train to the quiet place.
( F )2.Before he got to the train station, the train had gone(离开).
( F )3.The wind blew his small bag away.
( T )4.He quickly threw his small bag out because he could tell someone to send his bag and hat back.
( F )5.Jack didn't like his bag, so he threw it.
(二)根据要求,写一段短文

6.Do you agree with the way he retrieved(取回) his hat? And why?要求不少于7句话,60个单词。
答:I don't agree with that.First if the hat and the bag don't fall in the same place. How can he find his hat.And of cause how can others return the bag and the hat to him.I also think Jack isn't a clever boy .He doesn't think over but do very hurried.And a coin has two sides.He just want the one side but not the back side.That's why I don't agree.

点评:
1.中心明确,逻辑清晰。
2.正确句子比例很高;能较灵活地使用词汇表达,;上下文衔接欠佳,文章层次欠清晰,建议加强连接词和衔接词的积累。
第八周阅读训练(2018.05.29~2018.06.03)
[
编辑
]
阅读训练一



Toys are children's favourite. Children like to play with their toys when they are free. There are many kinds of toys, such as dolls, cars, robots, Lego, puzzles, puppets, Gameboys and so on. Toys are made of different materials(材料).Many toys can really help children think and use their hands. Some toys can make children strong and healthy. But not all the toys are good. Some masks are monster-like. Children are afraid of them. Some people like to keep their toys when they are grown-up. How about you?
问题区:

(一)根据短文内容选择合适的答案
( C )1. Children like _______ best.
A. money B. Gameboys C. toys
( B )2. Children like to play with toys_____.
A. in class B. in free time C. when they do homework
( C )3. Toys are made of different______.
A. wood B. plastic C. materials
( C )4. Children are afraid of______.
A. masks B. monsters C. monster-like masks
( A )5.In the passage, ____ can help children think.
A. Lego and robots B. dolls and cars C. many toys
(二)根据要求,写一段短文

6.What kind of toys do you like?要求不少于7句话,60个单词。
答:I like balls because they can make me strong.It can also make us healthy.The report by the World Health Organization WHO said that the best sport and exercise or toys.Balls are the best.Even thought football,baseball and so on.Not only girls or boys,children adult or old people.That's why I think balls are my fourite toys.

点评:
1.中心明确,内容丰富。
2.词汇表达较丰富多样,高级词汇使用较熟练;上下文衔接稍显不流畅。
阅读训练二

Dickens, a great English writer, was born in a small town of England in 1812.When Dickens was nine years old, his family came to London, the capital of England. There were lots of younger children in his family. They were not rich, so their life was hard, and Dickens could not go to school. He didn't go to school until his father came out of prison (监狱). At that time he was twelve years old. But he didn't finish school.Two years later, he began to work. He often went to the library to read books. He read a lot. Then Dickens wrote lots of novels (小说) and stories all his life. Dickens died over a hundred years ago, but people are still reading his books.
问题区:

(一)判断下列句子是否符合短文内容,符合的用"T"表示,不符合的用"F"
( F )1.Dickens was a singer.
( T )2.He was born in England.
( F )3.Dickens and his brothers could go to school.
( T )4.Dickens liked reading books.
( T )5.People still read his books now.
(二)根据要求,写一段短文

6.What kind of books do you like to read?要求不少于7句话,60个单词。
答:I like to novels best.There are many reasons as follows. First of all there are many different stories in the novel.Some times they are happy and some times they are sad.Some times they are funny and some times they are interesting.I like novels because I learn a lot from the novel.The things we often do in our life .Or the naughy things we do when we are young.Or even though the same ages person do the exciting things together.When you read these,you will always thinks.How fun!

点评:
1.中心明确,内容丰富,逻辑清晰。
2. 采用了简单的衔接手法,行文流畅;词汇使用丰富度还要提高,高级词汇的积累上也要再接再厉。
第七周阅读训练(2018.05.22~2018.05.27)
[
编辑
]
阅读训练一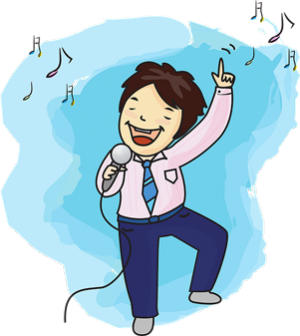 A rich man and a poor singer live in the same building. The rich man lives on the fifth floor and the singer lives on the fourth floor. The singer likes singing. But the rich man doesn't like that; he likes to sleep.One day, the rich man says to the singer, "I have you a bag of money every month if you stop singing.""OK." says the singer. So he stops singing and becomes a rich man. But he isn't happy. He wants to sing. At last, the singer says to the rich man, "Here's your money. I don't want your money, and I want to sing every day. "He starts to sing again and he is happy.
问题区:

(一)根据短文内容选择合适的答案
( B )1. The rich man and the poor singer live in_______.
A. the same room B. different floors C. different buildings
( B )2. The rich man likes _______.
A. money B. to sleep C. the singer's songs
( A )3. The rich man gives money to the singer; he wants him to______.
A. stop singing B. sing for him C. be a good friend of him
( C )4. At last, the singer wants________.
A. much money B. to sleep C. to sing again
( B )5._________can make the singer happy.
A. Money B. Singing C. Sleeping
(二)根据要求,写一段短文

6.Do you think happiness is important for us? Why?要求不少于7句话,60个单词。
答:I think happiness is very important for everyone.There are many reasons as follows.First of all if we are happy.We will do everything happily.And we will live school love learning many other new things.That's why I think happiness is important for us .What about you?

点评:
1.观点正确,内容丰富并层次分明,逻辑清晰,非常棒!
2.请检查love,确认主谓一致。
阅读训练二

What are those little green lights on the grass flying in the yard? Are they monsters? Are they UFOS? No, they aren't monsters and they aren't UFOS. They are fireflies(萤火虫). Fireflies are little insects that glow(发光) with a cool green light. If you touch one, it won't burn you. Frogs, bats and birds don't like to eat animals that glow. The glow helps fireflies keep safe. Sometimes we call fireflies glowworms. You can catch fireflies and keep them in a jar, but don't forget to let them go away.
问题区:

(一)判断下列句子是否符合短文内容,符合的用"T"表示,不符合的用"F"
( T )1.The little green lights can fly.
( T )2.Fireflies are UFOS.
( F )3.If you touch the green light, it will burn you.
( F )4.Some fireflies protect themselves by the light.
( T )5.Birds don't like to eat glowing animals.
(二)根据要求,写一段短文

6.What other animals can glow? Please introduce it.要求不少于7句话,60个单词。
答:Butterflies grow.They grow very quickly.At first they were small and green caterpillar.Then they were brown cocoon.Finaly they were beautiful colourful butterflies.How nice they were!I love them very much.

点评:
1.中心明确,内容较丰富,语句通顺。
2."Finaly"注意拼写,整体表现不错,请继续保持。
第六周阅读训练(2018.05.01~2018.05.06)
[
编辑
]
阅读训练一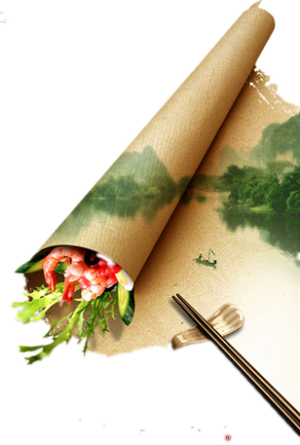 Dear Danny,
Welcome to China next week! Now I want to tell you about Chinese meals(膳食).We Chinese people have three meals every day. We have breakfast at about 7: 00.We have eggs, bread, noodles, milk, or other food for breakfast. Lunch is a big meal of a day in China. We always have lunch at about 12. 00. Students have lunch at school on school days. Workers have lunch at their companies(公司). We have rice, vegetables, meat, soup, or other food for lunch. We always have dinner at home at about 6: 0 P. m. We have rice, vegetables, fish and meat. The dinner is usually big too.
In a word I think Chinese food is very delicious. Please remember to have some Chinese food when you come to China. I hope you will like it.

Your friend,
Peter
问题区:

(一)根据短文内容选择合适的答案
( B )1. Peter wants to tell Danny about________.
A. Chinese clothes B. Chinese meals C. Chinese festivals
( C )2. ________ people have ________meals every day.
A. Western, four B. Chinese, four C. Chinese, three
( A )3. In China both________and________are big meals.
A. lunch, dinner B. breakfast, lunch C. breakfast, dinner
( C )4. Students have________.
A. lunch at school at weekends B. breakfast at school on school days C. lunch at school on school days
( A )5.Who will come to China next week?
A.  Danny. B. Peter. C. Peter's sister.
(二)根据要求,写一段短文

6.小组讨论:Introduce a Chinese cuisine(美食) to your foreign friend.要求不少于7句话,60个单词。
答:I'd like to introduce one of my favourite Chinese cuisine -- moon cakes.Moom cake is a traditional food Chinese people.We eat moon cakes in autumn,August the eighth.It is Mid Autumn day.The moon is big and bright on that day.And we eat moon cakes on this day too.I think its very nice and yum.

点评:
1.中心明确,内容丰富,语句通顺。拼写很棒,请继续保持。
2.冠词多余,请检查a traditional food;that day通常用于过去时态。
阅读训练二

Birds live in trees. But do you know that some frogs live in trees too? Look, there are some tree frogs in the tree. Can you find them?We can' t find the frog easily(容易地). Because the frogs can change colours. On the green leaves, it is green. On a brown branch, it changes to brown. Some tree frogs can change from green to golden or blue. The frogs have legs and strong feet. They will stick in the tree and will not fall from trees. They make different noises in spring and summer. One frog can make a noise like a dog and another frog can make a noise like a bird.
问题区:

(一)判断下列句子是否符合短文内容,符合的用"T"表示,不符合的用"F"
( F )1.The frogs are all green.
( T )2.They have strong feet so they will not fall.
( F )3.All the frogs live in the water.
( F )4.All the frogs live in the water.
( F )5.Some frogs can make a noise like a dog.
(二)根据要求,写一段短文

6.小组讨论:Introduce a country's national treasure animal.要求不少于7句话,60个单词。
答:I'd like to introduce our country China's national treasure Panda .A panda is very cute.It's feather is black and white.It sames like thair body are black .Of canuse not ,thair body are white.And sometimes they are a little yellow too. I like panda very much.That's why I want to introduce panda for you.

点评:
1.中心明确,内容丰富完整,希望能再接再厉。
2.请检查sames,确认拼写正确;请检查thair,确认拼写正确;请检查are,确认主谓一致;请检查canuse,确认拼写正确。



第五周阅读训练(2018.04.24~2018.04.29)
[
编辑
]
阅读训练一


China is a big country, so the weather in the south is quite different from that in the north. In Shanghai, we have warm and wet spring, hot summer, cool autumn and cold winter. But in some parts of China, such as Hainan, Guangdong and Yunnan, it is always warm and hot there. People never see snow there. In winter, a lot of tourists come to Hainan, and enjoy the sunshine at the beach. Many people like to go to Yunnan, too. Because the weather there is warm and is like spring in all the seasons. But some people like cold weather. In the north of China, children can make snowmen and play with snowballs. It is fun to play outside while it is snowing. That's why more people come to Harbin in winter to spend their holidays there.
问题区:

(一)根据短文内容选择合适的答案
( b )1. In winter it's very cold in the north, but it's_______in the south.
A. cold B. warm C. cool
( b )2. Many people go to Hainan to ______in winter. 
A. see the sun B. enjoy the sunshine C. play with snowballs
( c )3. _____is in the north of China.
A. Yunnan B. Guangdong C. Harbin
( c )4. Children can make snowmen when it is______.
A. raining B. wind C. snowing
( a )5.The weather is so different in China because our country is____.
A.  big B. small C. beautiful
(二)根据要求,写一段短文

6.What's your team favorite weather? Why?要求不少于7句话,60个单词。
答:Among four seasons,I like spring best.Spring is warm.There's also a little rain and wind.People do a lot of things in spring.We can plant trees to make our city more beautiful and the air is more clean.There are many festivals in spring too.Spring Festival,QingMing Festival and so on.I like spring,everything grow and grow in spring.In my heart,spring is a wonderful season.What a nice spring!

点评:
1.中心明确,内容完整,语句通顺。
2.注意谓语的缺失。
阅读训练二

Hank lived in a small town, but then he got a job in a city and moved there with his wife and his two children. On the first Saturday in their new home, Hank took his new red car out of the garage(汽车间) and was washing it when a neighbour came by. When he saw Hank's new car, the neighbour stopped and looked at it for a minute. Then Hank turned and saw him. The neighbour said, "That's a nice car.Is it yours?" "Sometimes."Hank answered. The neighbour was surprised. "Sometimes?" he said,"What do you mean?" "Well," answered Hank slowly, "when there's a party in the town, it belongs(属于) to my daughter, Jane. When there's a football game somewhere, it belongs to my son, Joe. When I've washed it, and it looks really nice and clean, it belongs to my wife. And when it needs gas(汽油), it's mine."
问题区:

(一)判断下列句子是否符合短文内容,符合的用"T"表示,不符合的用"F"
( F )1.Hank lives in a small town now.
( T )2.Hank got a job in a city and moved there with his family.
( T )3.Jane used the car when she went to parties.
( T )4.Hank had two children.
( F )5.Hank and his family had three cars.
(二)根据要求,写一段短文

6.Who is your team favorite teacher?Why?要求不少于7句话,60个单词。
答:Among my teaches,I like my Maths teacher best.There are many reasons as follow.My Maths teacher is very kind actept we have done mistake.Then she will be very angry.Sometimes she is just like our friend or mother.She will play with us if she free.And we always have good time together.At that time ,I usually think:what a nice teacher!Please let mw say:teacher,I will not forget you from now on to the future.Thank you my dear teacher !

点评:
1.中心明确,内容丰富完整,语句通顺,逻辑清晰。但是要体现小组智慧。
2.建议将as follow改为as follows;mistake 一般和 make 搭配,建议改为:made mistake;一如既往的好,继续保持。
第四周阅读训练(2018.04.17~2018.04.22)
[
编辑
]
阅读训练一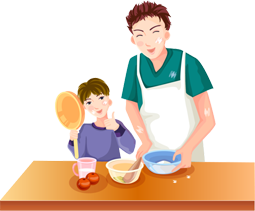 My dad works from Monday to Friday in a bank. He uses the computer to count money. His job is very important. So he is an important man in the bank. Dad is also busy at home. At weekends he cooks dinner. Usually he cooks Italian food. On Sundays he makes spaghetti(意大利面条). He makes pizza. Sometimes he cooks chicken and makes Chinese food. My mum watches and helps. I help my dad too. I wash the dishes. Many people think it's strange for a man to cook. My dad enjoys his hobby. Cooking relaxes him. He is a weekend cook.
问题区:

(一)根据短文内容选择合适的答案
( B )1. What does the writer's dad do?
A. He is a cook. B. He is a bank clerk. C. C. He has no job.
( C )2. What does the writer's dad cook?
A. He cooks Italian food. B. He cooks Chinese food. C. Both A and B.
( B )3. ________ have in groups.
A. On Mondays. B. At weekends. C. On Sundays.
( B )4. What's the writer's dad's hobby?
A. Swimming. B. Cooking. C. Working.
( A )5.Which of the following is Italian food?
A. The pizza. B. The dumpling. C. The hamburger.
(二)根据要求,写一段短文

6.Prepare a healthy breakfast for your team要求不少于7句话,60个单词。
答: As we all know, breakfast is very important for everybody.We should eat breakfast everyday.My favourite breakfast is an egg,some bread and a glass of milk.I think it very healthy.Because eggs can make us strong and milk can make our bone grow.Bread is also very important.If we eat bread ,we will not feel hurgry,we will feel full.

点评:
1.中心明确,内容丰富,逻辑较清晰!
2.文章词汇表达丰富,但是要注意代词使用和单词拼写。
阅读训练二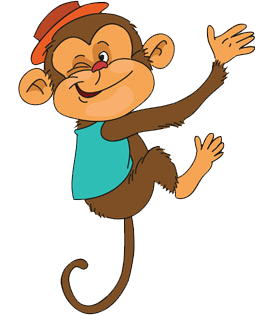 An old tiger lived in the forest. He didn't want to look for food. He often told other animals to bring him something to eat. He saw a monkey and said. "I am hungry, Monkey. Go to the village and bring me a fat pig."
 "Oh, Tiger, " said the monkey. "I can't do that now. There is another tiger over there. He also wants to get a fat pig. He will not let me get anything for you to eat. I'm afraid of him. " 
 "What? " said the old tiger. "Show me that tiger. I want to talk to him."
 " Come with me," said the monkey. The monkey and the tiger got to a bridge over the river.
 "Now look down at the river," said the monkey,
 "Do you see the head, the white teeth and large green eyes of a tiger? "
  "Yes, I do. " cried the old tiger, "I will eat him up. " With these words, the tiger jumped into the water.
问题区:

(一)判断下列句子是否符合短文内容,符合的用"T"表示,不符合的用"F"
( T )1.The old tiger wants a fat pig to eat.
( T )2.The old tiger wants to look for food with the monkey.
( F )3.The tiger is afraid of the monkey.
( F )4.There is another tiger in the river.
( T )5.The monkey is clever.
(二)根据要求,写一段短文

6.Is there another tiger in the river?Why would the monkey do that? And how does the monkey do? 要求不少于7句话,60个单词。
答:Of cause,there isn't another tiger in the river.The monkey did that although to help the pig.Let the pig not been eaten by the old tiger.The monkey is very smart.He took the tiger to a river.The river was just like a mirror.If someone stand by it and there is also someone in river.

点评:
1.观点正确,逻辑清晰,内容完整!
2.注意词语的使用和语法的规范性。
第三周阅读训练(2018.04.10~2018.04.15)
[
编辑
]
阅读训练一


Both people and insects are animals. But insects don't have bones in their body. They have a hard shell. Insects are different from other animals because they have six legs. Many insects have wings. Some insects live alone. Others live in big groups. Bees and ants live in groups. They live in big families and they have many different rooms in their nest. Insects live in dry places. In hot places, insects are everywhere you see. A few insects, but not too many live in oceans. In very cold places, like the North Pole (北极), they live in the fur(皮毛) of polar bears and other big and warm animals. Quite a lot of insects live in small rivers and lakes.
问题区:

(一)根据短文内容选择合适的答案
( )1. Insects don't have_______.
A. bones B. wings C. a hard shell
( )2. Insects have__________ legs.
A. two B. four C. six
( )3. ________ have in groups.
A. Bees B. Ants C. Both A and B
( )4. A few Insects live in_______.
A. oceans B. rivers C. lakes
( )5.In the North Pole,insects live________.
A. everywhere B. in oceans C. in the fur of polar bears
(二)根据要求,写一段短文

6.(小组讨论)Please discuss the most common insects in your team, and introduce it. (such as shape,habitat,etc.)要求不少于7句话,60个单词。
答:
阅读训练二

Tom is seven. He goes to school every day. The school is near his home. So he goes there on foot and comes back home on time. But today he is late. His mother asks him, "Why are you late today?" Tom asks his mother, "I was in the teachers' office." His mother says, "Why did you go to the teachers' office?" "Because my teacher asked us a question in class, and nobody could answer it, but I could." Tom replied to his mother. His mother says, "It's good to answer the question." Tom says,"But" the question was "Who puts ink on my chair?"
问题区:

(一)判断下列句子是否符合短文内容,符合的用"T"表示,不符合的用"F"
( )1.Tom lives near his school.
( )2.He goes to school and comes back home by bike every day.
( )3.Today Tom was late for school.
( )4.Tom put some ink on the teacher's chair.
( )5.The boy is very naughty
(二)根据要求,写一段短文

6.(小组讨论) Through group discussion, give Tom some suggestion. Please list the good habits / bad habits for school.要求不少于7句话,60个单词。
答:
第二周阅读训练(2018.04.03~2018.04.08)
[
编辑
]
阅读训练一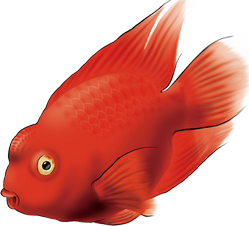 Do you know what parrots are? They are birds. They are usually bright, colourful and nice, and of course some can talk. Now, look at these fish. They are also bright, colourful and nice. People call them parrot fish, of course they are different from parrots, they cannot talk. Parrot fish live in warm sea water near the coral(珊瑚). They help to clean the coral. They eat very small plants on the coral. This helps the coral grow. There are about 60 kinds of parrot fish in the world. They can change colours when they grow. Males(雄性) and females(雌性)have different colours.
问题区:

(一)根据短文,回答以下问题
1.Can parrot fish talk?
答:


2.Where do parrot fish live?
答:


3.What can parrot fish help the coral do?
答:


4.How many kinds of parrot fish are there in the world?
答:


5.Do males and females look the same or different?
答:

标准答案:
1.No, they can't.
2.They live in warm sea water near the coral.
3.They can help to clean the coral./They eat small plants on the coral.
4.There are about 60 kinds of parrot fish in the world.
5.Males and females look different.
(二)根据要求,写一段短文

6.(小组讨论)Select the fish that your team would like to introduce. (such as shape,habitat(栖息地),food and species(种类) etc.)
要求不少于7句话,60个单词。


答:
阅读训练二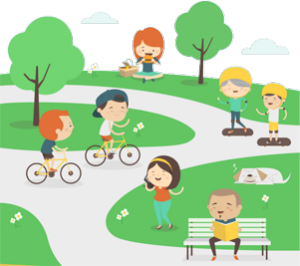 It's Saturday. The sun is shining. Jack and Jane go to the Peoples Park. There are many people in the park. Some are walking and some are singing and dancing. The children are playing ball games. There are some foreigners(外国人), too. They are from Germany(德国). They are talking with the students in English. They are all happy.
问题区:

(一)根据短文内容选择合适的答案
( )1. What day is it today?
A. Sunday B. Saturday C. Friday
( )2. What's the weather like today?
A. Cloudy B. Rainy C. Sunny
( )3. What are the children doing?
A. Singing and dancing B. Taking a walk C. Playing ball games
( )4. Where do the foreigners come from?
A. Germany B. America C. Japan
( )5.Are there many people in the park?
A. Yes, there are B. No. there aren't C. Sorry, I don't know
(二)根据要求,写一段短文

6.(小组问题) Your team is going to the Century Park next weekend,what kind of activities will you plan to do?
要求不少于7句话,60个单词。


答:



第一周阅读训练(2018.03.27~2018.04.01)
[
编辑
]
阅读训练一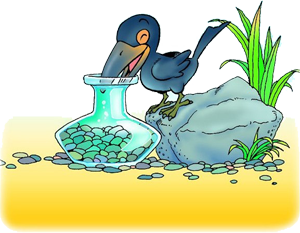 It was a fine day. The weather was very hot. There was no rain for a long time. The ground was dry. The plants were dry and brown. There wasn't any water in the river. The sun was shining. The animals were thirsty. They were under the tree. They were very hot. There were some birds on the branches. The birds were thirsty too. "I must have some water! A crow said to herself. Just then, she saw a jug. Is there any water in the jug?" She flew to the jug. She looked into the jug. There was some water in it. She could see the water inside, but she couldn't reach it. The jug was very big and the crow was weak. She wanted to knock the jug down. "What can I do? The crow thought. Oh! There are some little stones on the path. I have an idea! "The crow was glad. She could put the little stones into the jug. The animals laughed at her. A zebra and a giraffe came and looked at the crow. The crow got the water at last. She thought, Yes, I'm tired, but I'm not thirsty! The animals thought," She isn't stupid(愚蠢的).She' s very clever." This story says: Hard work brings good things.
问题区:

(一)判断下列句子是否符合短文内容,符合的用"T"表示,不符合的用"F"
( )1. The weather was fine and hot.
( )2. The animals were very hungry and hot.
( )3. The crow could reach the water into the jug at first.
( )4. There are no stones on the path.
( )5. The crow is stupid.
(二)根据要求,写一段短文

6.(小组讨论)What are the good qualities(品质) of the cow that you can learn from?
答:
阅读训练二

Jill is a doctor. She loves music. She plays the banjo (班卓琴). She plucks(拨)the strings to play the songs she likes best. Pluck, pluck, pluck. She can play all day long. She wants to play on the stage(舞台).The lights shine on her as she plays her banjo. All her friends come to see. It is her favourite dream. Her younger brother, Danny, is a police officer. He likes music too. He plays the drums with his sticks. He makes rat-a-tat sounds. He and Jill play different musical instruments(乐器). But they sound great. Maybe they will start a band(乐队)one day. They will be popular.
问题区:

(一)根据短文,回答以下问题
1.Does Jill play the banjo?
答:


2.What does Jill want to do?
答:


3.What does Danny do?
答:


4.Which musical instrument does Danny play?
答:


5.Are their musical instruments the same or different?
答:
(二)根据要求,写一段短文

6.(小组讨论)Do you like music?If your team will have a concert,How do you allocate(分配) each member's role?
答: